No more HR admin headaches
Simple, easy to use HR software to help you get the most out of your staff.
"Cog HR has made looking after our clients' HR admin needs so simple – and they are thoroughly impressed with our new system." Georgina Read, citrusHR consultants 
Cog HR product features, saving you hours of time
Join 1000's of staff and 100's of customers and resellers…
They're an essential part of my business. It's like having another member of staff.
Phil Battrick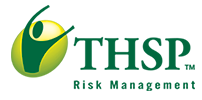 "Cog HR has dramatically improved our HR service offering to our clients. The HR system is intuitive and packed full of useful features that save on admin time, and the Cog HR support staff are always on hand to help out when needed."
Discover what Cog HR can do for your business
API integration
Connect your HR software with accounting software and payroll safely, securely and seamlessly
Pro-support
Our support team are on-hand to make sure you get the most from Cog HR for no additional service cost.
100% Secure Data
We take security seriously. Our software stores your data in the cloud with regular back-ups and encryption to protect it from hackers.
Done For You
Our team will set-up the software for you are ready to go with minimum hassle. All we need is a copy of your employee data in a spreadsheet.