Our HR Software
We offer a suite of HR tools that we developed in response to the requirements of business owners and HR consultants.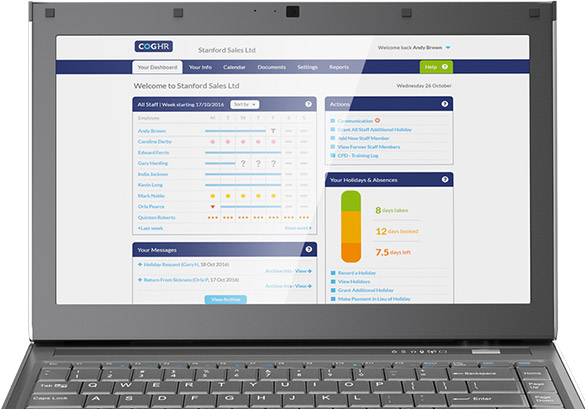 Dashboard
Your dashboard shows you at a glance the movements and availability of your whole team, plus reminders and warnings of any overdue or urgent tasks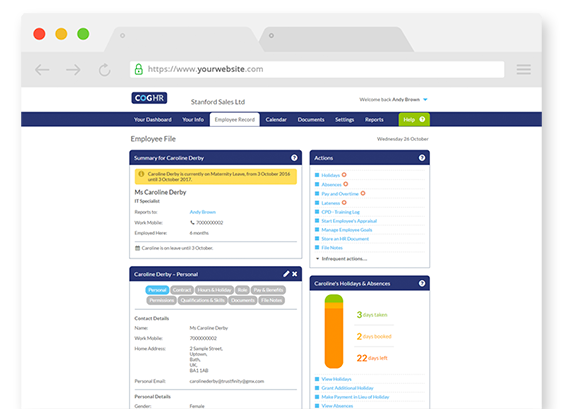 Employee file
All your employee data is stored securely in our cloud-based web system. With a simple click you can find and edit employee records and view everything associated with an individual employee including holiday, absence, appraisal, expenses, time-worked and more!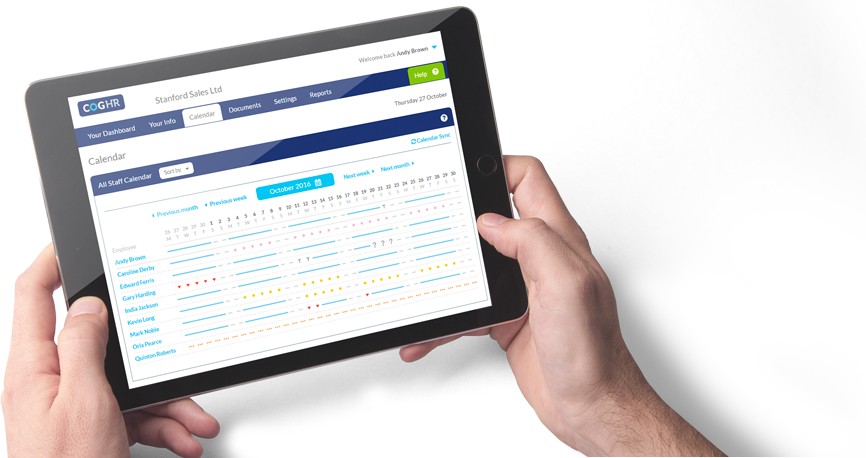 Holiday and absence planner
Managing absences and accounting for holiday on a spreadsheet is a thing of the past. Our custom built software shows you who is off sick or working away from the office on any date so you can quickly approve or reject time-off requests.
HR reports
From home addresses to sick leave and unused holiday accrual to payroll – we have a report for it all.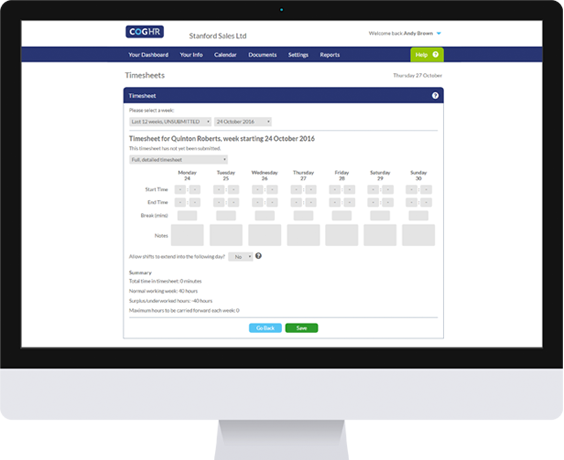 Online timesheets
Keep track of who has worked and when with our nifty online timesheets feature. We support full, part-time and casual workers; allow you to bill time against projects and to clients; and it will even calculate the wages for you.
Reminders
Everyone forgets dates occasionally. Especially dates related to appraisals, maternity leave and staff birthdays. Our system will send you a reminder of them all so you can relax (and forget!).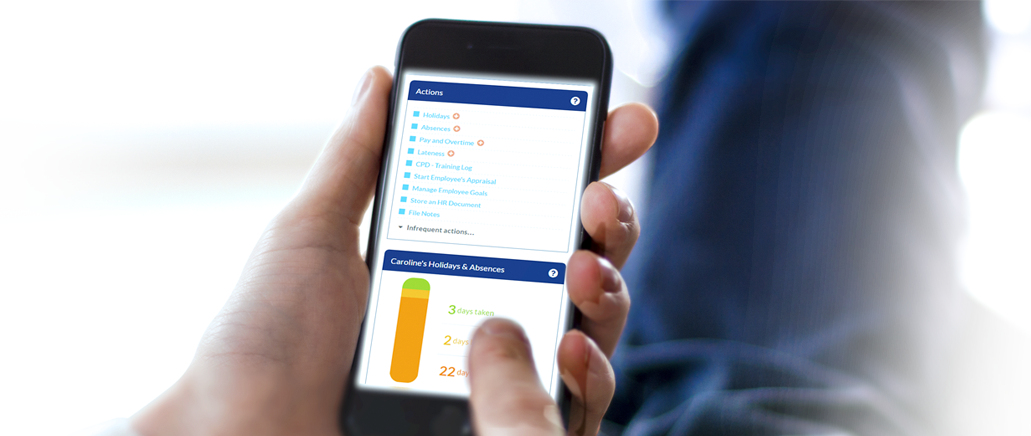 Access on the go
Our web-based system is designed to work on mobile devices and tablets so you can access everything without being in front of your computer.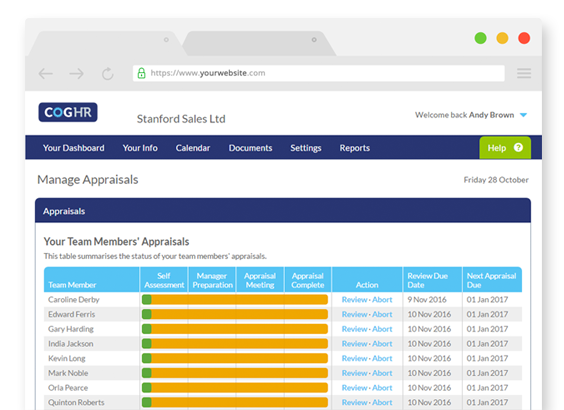 Appraisals
Motivate your staff with our transparent, easy-to-use appraisal system. Our software reminds you when an appraisal is due and guides both the manager and employee through every step. You can even customise your appraisal questions.
Plus loads of other nice little extras…
Team SMS messaging
Inform all your staff if the office is closed for a snow day.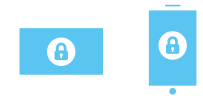 Two-Factor Authentication
For added security you can choose to turn this on (like Internet banking)

Wages calculation
Our system calculates your wages and creates a report for payroll.

Calendar sync
Never miss a key date again, we sync with all major calendars.
If you like what you've seen (and we hope you do) why not get in touch for a free demo?